Madrone Cellars & Cider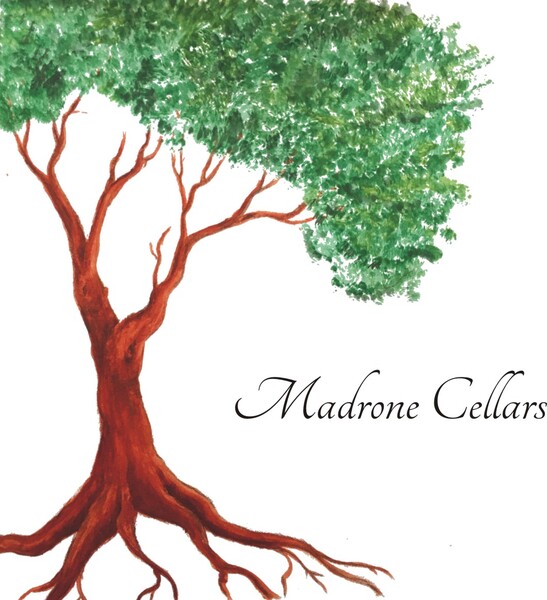 Madrone Cellars is Inspired by French Champagne, Alsatian Dry Whites and Bordeaux Reds, Shaun and Amy Salamida are striving to bring a taste of Europe to the San Juan Islands.

The wines are made with minimal intervention, with a goal of revealing the grape, terroir and story behind each glass. Shaun has a key interest in natural, unfiltered wines, with the goal of planting and farming an organic and bio-dynamic vineyard on San Juan Island.

Currently, Shaun and Amy manage an estate vineyard on island, where they organically farm the Pinot Noir, Ortega and Siegerrebe. These local grapes are used solely for Method Champenoise, and will be released Summer 2020. Apart from the local estate vineyard, Madrone sources their grapes from select vineyards in Eastern Washington.

In the Summer of 2017, Shaun and Amy were asked to make cider for a friend's wedding. Shaun had worked with hard cider at Hard Row to Hoe and was up for the challenge of making cider for a crowd. It was at that wedding Shaun and Amy realized that apart from wine, they could make a cider that challenged the sweet stigma that hovers around the word 'Hard Cider'.

They wanted to do something different: they needed a niche. Why not make a cider that employs the same methods that a fine wine does? And more specifically, a fine champagne? Using these ideas, Shaun crafted the first small batch of cider in the winter of 2017.

Madrone Cider works with Bellevue Farms, located on the Northern end of San Juan Island, for their local hard cider apples. These apples are used for special blends and single varietal Hard Ciders. Outside of Bellevue Farms, Madrone exclusively sources their apples from Stemilt Growers in Wenatchee. Only fresh, natural fruits and ingredients are used during production, to preserve the purity of flavor.

Over time Madrone Cider has grown significantly, with a local and regional following creating a steady flow of production. However, the growth does not change the goal. Cider should be appreciated for its acidity, depth of flavor, and food pairing capabilities.