Potter's Craft Cider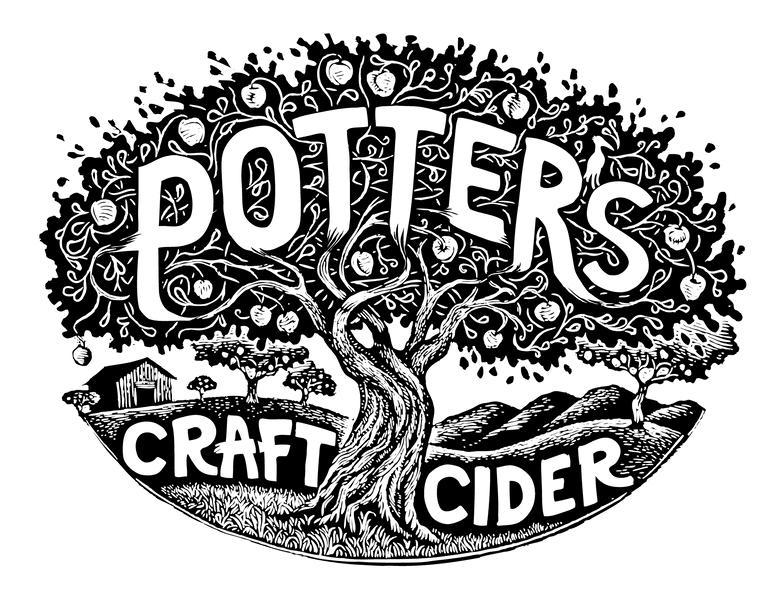 All of our ciders are crisp and tart with ZERO grams of residual sugar. We have a wide variety of styles and flavors: from clean, aromatic and fruity to tannic, rustic and funky. We have ciders that appeal to cider, beer and wine aficionados alike.

Our approach to making cider is straightforward:

-Experiment.
-Learn by doing, reading, and engaging with the craft beverage communities.
-Use local apples, products, and services.
-Love the place we live.
-Support the people that support our community.
-Keep it fresh; keep it funky.

You can't make good cider without good apples. Our process starts with locally grown cider apples from orchards and farms in Central Virginia and the Shenandoah Valley. We know exactly where our fruit comes from and which varietals will yield the best flavors, aromas, and tannins in our Virginia climate.

We love to play, both in and out of the cellar. Our original Farmhouse Dry recipe has been carefully crafted over years of tasting and tweaking. We're constantly renewing our commitment to this process of controlled experimentation as we develop new techniques, try different yeasts, or incorporate seasonal flavors. Nothing excites us more than venturing down the path of cider's potential.

We'll change the way you see cider.