Soil Friends LLC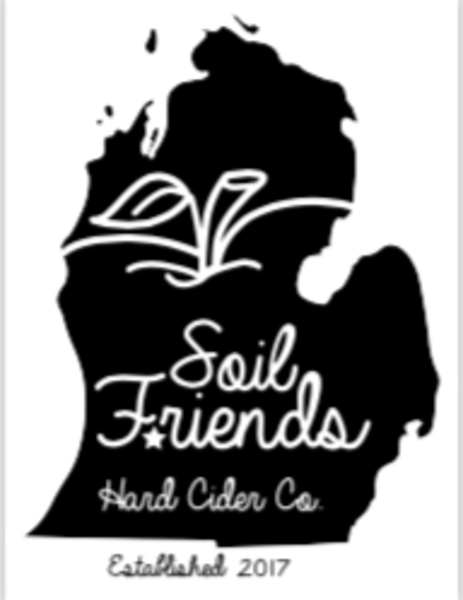 We are a first generation family farm growing cultivars and working with other like minded farmers to create products made from high quality ingredients, let's face it some things are better than others and our goal here is to make extraordinary products! Soil Friends line of farm fresh infused hard ciders gives you a fermented taste of the farm and the buzz from what fun farming is. Our bottles are sold right here online and in stores throughout Michigan.

Our hard cider only uses a blend of 100% Michigan apples. Our blends have a unique variety of heirlooms, not just conventional apples. We source our apples from small family farmers and use our own farm ingredients (like strawberries and cucumbers) and other local farm ingredients to make different variations and flavors. There is no added sugar in our cider, which makes the cider's flavor slightly dry and not overly sweet. We use only full, ripened apples – no by-
product, no peels, and no apple cores!

Our Honeywine is made from wildflower honey from local bee keepers. Find us at the Farm or, if you're in Michigan, we'd love to ship it to you!