Space Time Mead & Cider Works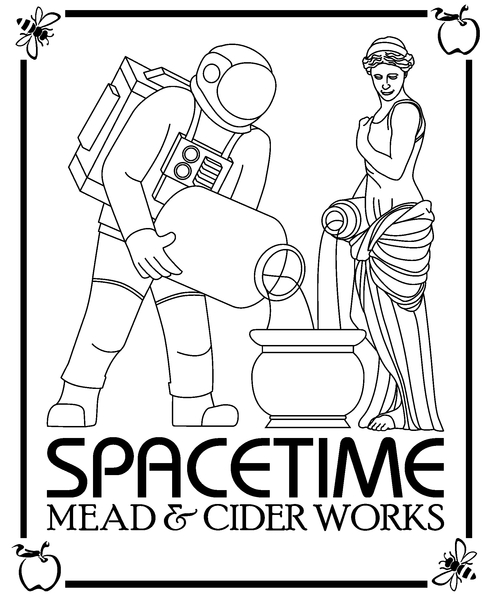 Space Time Mead & Cider Works' mission is to produce the highest quality and innovative craft mead (honey wine), cider, and wine in a manner that respects the past and works for a better future.
Guiding principles:
- Blend time tested techniques with modern practices and new innovations, limiting unnecessary processes or additives.
- Source ingredients locally and / or from sustainable sources while not limiting experimentation as we push the frontier of mead and cider.
- Practice Environmental Sustainability. Ours is a product of nature needing clean water, bee's that produce honey, insects that pollenate, plants that flavor, and wildlife that makes life that much more enjoyable. Use 100% renewable energy as available. Strive for zero waste
- Be gracious for our space. Northeast Pennsylvania has always been our home and we will work to make it an even better place to live, work, and play by supporting organizations, agencies, and events that work to improve our area's culture, education, wellness, and environment.
- Engage in continuous learning and improvement.
- Enjoy every moment, as time is fleeting.