Renaissance Orchards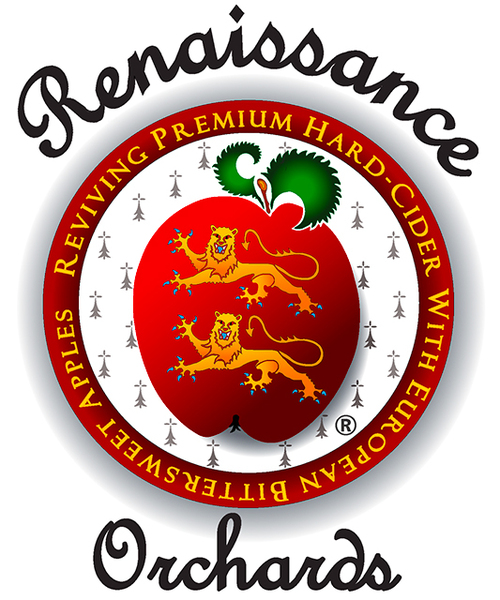 In 2007 we planted Renaissance Orchards at the Pacific Northwest Coast of Ferndale Washington.This is a blessed cider apple growing location because unlike the rest of North America...and the world; the year-round maritime climate and terroir is effectively identical to that of Normandy France. This match is important because since the Middle Ages most premium ciders have originated from there. In this 'Little Normandy' we grow a diverse palette of over 300 different special cider apples so the same rich-aromatic flavors, full body, and rich mouthfeel of premium French Ciders shine-through in our versions.

The heraldic apple logo for Renaissance Orchards pays tribute to the growers and cidermakers of Normandy and Brittany France who have spent centuries breeding the best cider apples and mastering fermentation methods. It also symbolizes our ongoing pursuit of
"Reviving Premium Cider with European Bittersweet Apples."